All news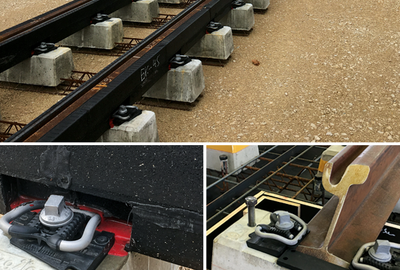 04/30/21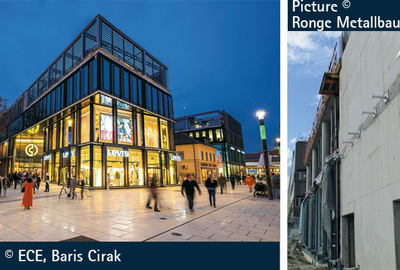 04/20/21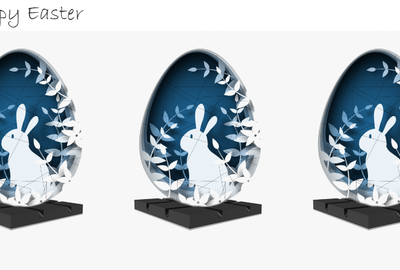 Happy Easter!
Calenberg wishes you all a Happy Easter with sunshine and a basket full of chocolate!
04/01/21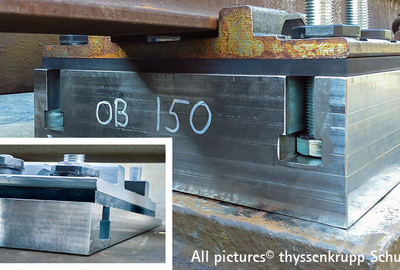 03/25/21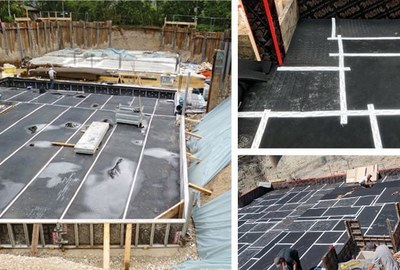 MUNICH - SEVERAL RESIDENTIAL BUILDINGS ELASTICALLY DECOUPLED WITH CIBATUR® AND CIMAX®
The project includes two single-family houses, one semi-detached house and two structures containing apartments, which are close to a railway line. The vibration and secondary airborne noise immissions caused by railway traffic exceeded the limits of a technical guideline, therefore protective measures are needed. With dynamics expert 's analysis, clients were offered economical and technical efficient solutions that ensured living in residential comfort.
03/15/21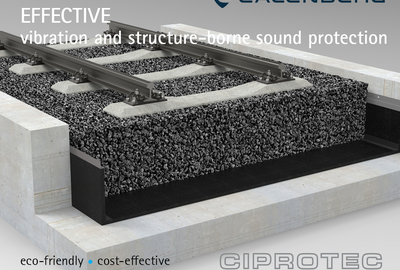 03/08/21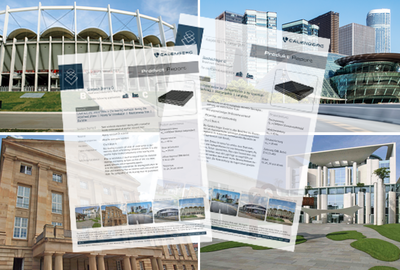 02/26/21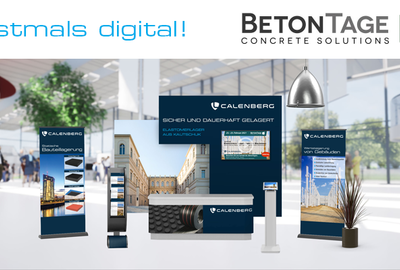 TAKE A TOUR OF THE VIRTUAL 65. BETONTAGE EVENT
For the first time as a digital event! Get ready for the 65th BetonTage, the meeting place for the precast and concrete products industry. From 23 - 26 February, in addition to the exhibition, there will also be a wide-ranging technical programme.
02/22/21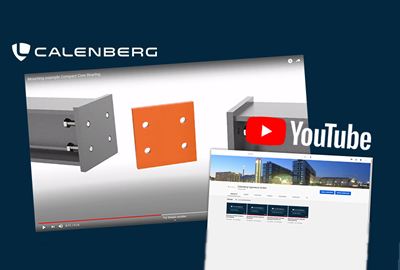 CALENBERG first YOUTUBE CHANNEL opened!
How did we come to this? Quite simply: in the course of the BetonTage digital event, which will take place in February, we took the opportunity to finally publish short installation examples of some of our structural bearings on our own YouTube channel. This way, possible installation situations can be simulated and visualised concisely.
02/05/21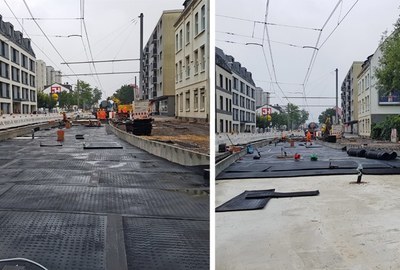 floating slab track for track triangle in Cologne
he KVB looks for an effective technical solution to reduce vibrations and structure-borne noise at the track triangle and their transmission the neighbouring residential buildings.
In Cologne Weidenpesch the KVB is building a new depot for light rail vehicles. The feeder will be integrated into the lines 12 and 15 by means of a switch system.
01/29/21