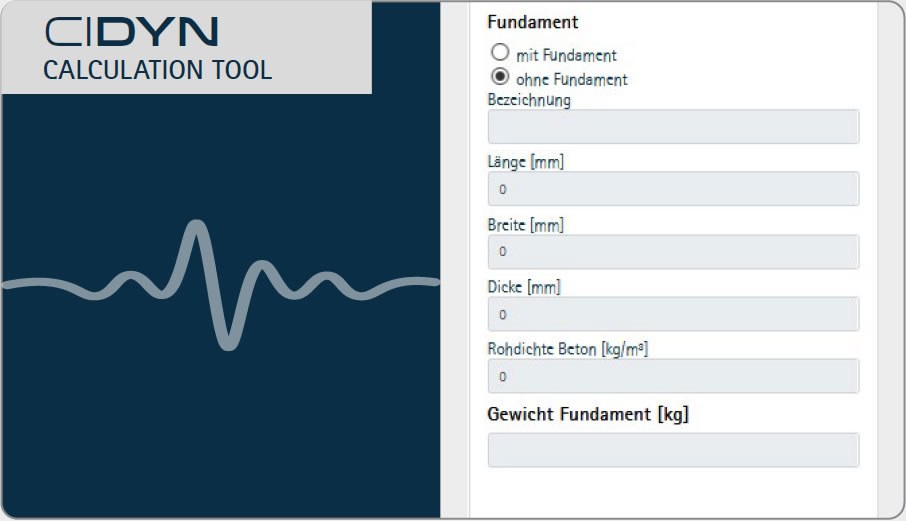 Not registered yet?
Our calculation tool CI
DYN
efficiently supports your company in selecting the optimum vibration isolating solution with elastomeric bearings from Calenberg. In a clear summary you will receive all important information, such as effectiveness of the bearing, type, dimension and number of bearings.
Please fill in all *marked form fields. After we have checked your details, we will decide whether to activate your access to the user registration. Please note that Calenberg can refuse registration without giving reasons. In this case, the data transmitted concerning this registration will be deleted immediately.