All news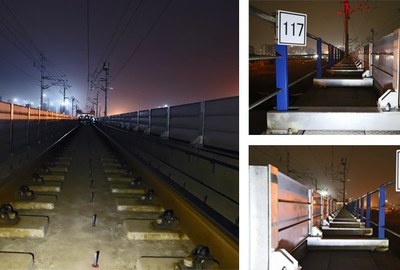 CISILENT® TYPE G PILOT PROJECT IN WENZHOU (CN): NOISE PROTECTION ON THE S 1 RAILWAY TRACK
The S1 suburban railway line in Zhenjiang Wenzhou, with a permissible speed of 140 km/h, is largely designed as an elevated track. To protect the residents from noise, the operator needed a noise barrier made of highly sound-absorbing elements that noticeably reduce the noise of the track. There was only a short time window of a few hours available for the installation, during the nightly closure breaks, which made a quick and easy installation necessary. The choice fell on Cisilent® Type G, a system in lightweight construction that offers high sound absorption even in low frequency ranges at a low construction height.
01/22/21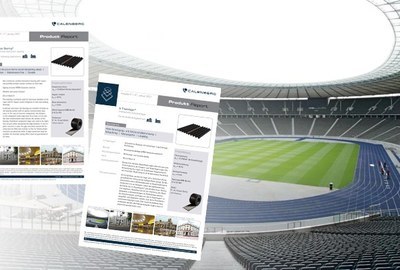 THE BI-TRAPEZ BEARING®: AN ELASTOMERic BEARING FOR DIFFERENT APPLICATIONS
Due to its special properties, this elastomeric bearing can be used both in the field of static component support and for the decoupling of component parts. It is precisely because of these diverse application possibilities that many exciting projects have been and are being realised with this elastomeric bearing.
01/15/21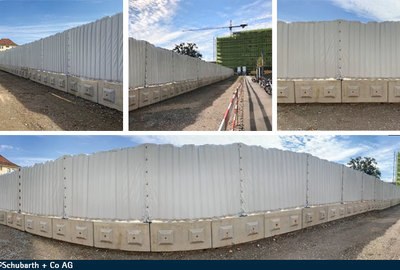 Cisilent® as noise protection measure for major construction site in Basel
A new residential area is being developed on the site of the Felix Platter Hospital in Basel. Over the next two years, a total of 500 new flats are to be built: a large part of them in new buildings, the remaining third in the converted hospital building. In the process, the outer appearance of the listed hospital building is to be completely preserved. For the planned excavation work of the new residential superstructure, noise protection measures had to be taken for the adjacent residential and office building of the nursing staff.
01/08/21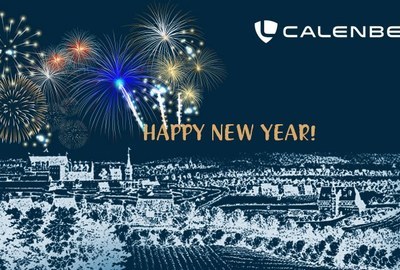 12/22/20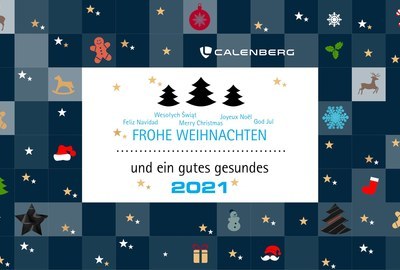 Season's Greetings
alenberg would like to wish you and your loved ones a peaceful and relaxing Christmas time and a Happy New Year! We look forward to working with you in the year 2021. Take care and stay healthy!
12/22/20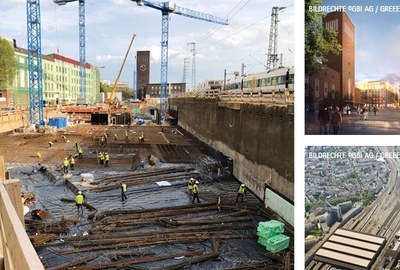 12/14/20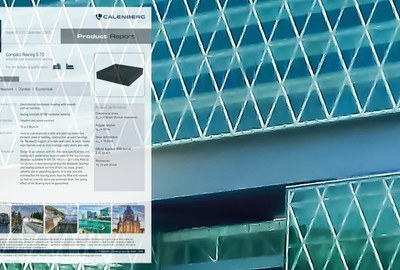 STAY INFORMED on what's up at Calenberg
Everything you need to know about our Compact Bearing S 70 – the Product Report informs about material and its properties, hardness, fields of application as well as mounting/ installation besides important technical properties.
12/04/20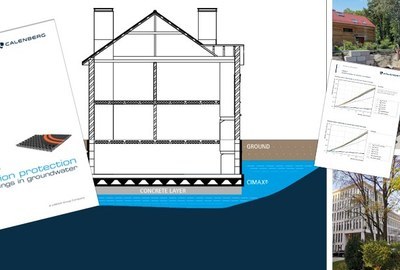 Get well informed with our new Cimax® media package!
You want to effectively secure buildings in groundwater against vibrations? Calenberg Cimax® enables a lifelong full-surface solution for all common pressures. It's durable EPDM film and solid material ensure an easy and safe method to keep vibrations out of buildings.
11/27/20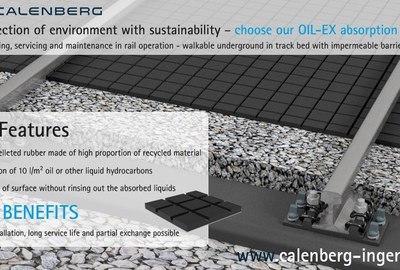 OIL-EX absorption mat - ideal for absorbing oil and lubricants!
To protect the environment and unpaved surfaces the Calenberg OIL-EX absorption mat was developed for road and rail vehicles, especially for tracks made of ballast. OIL-EX is ideal for absorbing spilled fluids and can be used, for example, for maintenance, repair and cleaning work on indoor and outdoor machinery.
11/20/20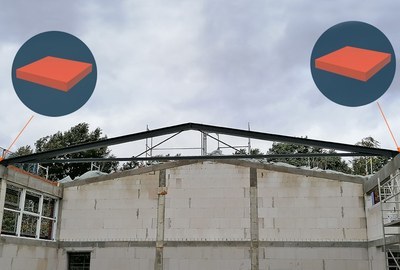 11/12/20