08/14/20
New Calenberg success story online!
A new plant location of the company Ceratizit Austria (Plansee Group) is being built in the Kreckelmoos industrial area near Reutte (AU). With a length of 200 m, a width of 80 m and a height of up to 20 m, it should secure the necessary production capacities for the growing demand for carbide tools in the future.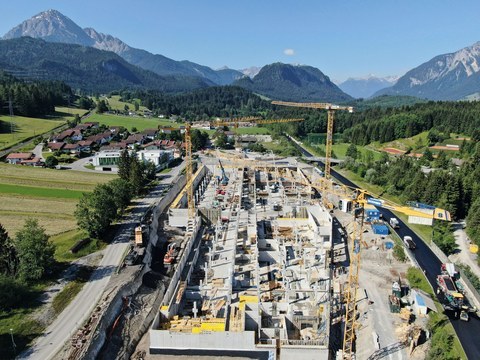 Picture:
© Bodner Gruppe
The structural and civil engineering work is carried out by the
Bodner Group
, it is also the highest building construction site in Tyrol. (
Bodner Group on linkedIn
)
The requirement included protection of the supporting structure by absorbing rotations of up to 40 ‰ and loads of up to 3000 kN. For this purpose the elastomeric bearings Compact Bearings S 70 and Compact Bearings S 65, approved by the building authorities, were designed by Calenberg engineers. Thus, the value retention and the building safety is ensured for the whole lifetime of the production hall.
More Information can be found on the project sheet unter
success stories
.