09/04/20
New brochure: The building authorities approved sandwich bearing Q
Structural designers and engineers are often confronted with the challenge of implementing products that are approved by the building authorities and can be verified by calculation in their planning/design.

In this case we provide the optimal solution.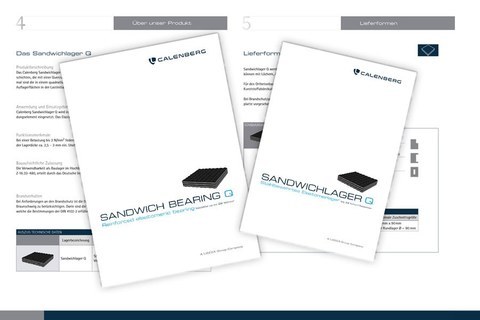 The steel-reinforced sandwich bearing Q is used in building construction, where unreinforced elastomeric bearings have a too low load-bearing capacity due to the form factor. The deformation bearing is used especially for highly loaded, filigree components.
The outstanding feature of our structural bearing:
The cylindrical studs arranged on both sides guarantee the planned absorption of unevenness in the adjacent components already in the load initial phase.
The new
product brochure
presents besides description, application also technical data as well as processing instructions and references.
Our specialists will be pleased to assist you with application-specific advice:
baulager@calenberg-ingenieure.de
| Tel. +49 5153 9400-0