11/27/20
Get well informed with our new Cimax® media package!
You want to effectively secure buildings in groundwater against vibrations? Calenberg Cimax® enables a lifelong full-surface solution for all common pressures. It's durable EPDM film and solid material ensure an easy and safe method to keep vibrations out of buildings.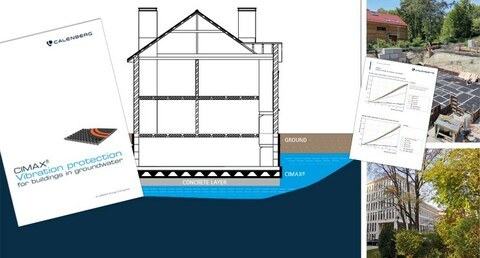 Besides the technical aspects of natural frequency, bedding modulus, stiffness, compression, damping and loss factor, you will know more about material properties, dimensions, application fields and customer projects.
Brochure download
PDF (1809 KB)
Data sheet download
PDF (181 KB)